I took the oars, I got in my rowboat and I did it. I did it.
Do you know what that means?
Everything.
I have been writing this post for 2 days and here I am. Still right at the very beginning. Not a word I've put down seems adequate enough to describe these last few weeks, this living with sickness, this tide of emotion that blows through me. The days that swallow me up and spit me back out laughing and crying and gasping for water and wind all over again. For every drop of miserable poison they push through my veins, I manage to muster that much more will power to stay afloat and I push back. Hard.
I'm exhausted. I ache all over. I'm still sick. But I'm happier than I've been in a very long time. Might seem an odd thing to say in the midst of this mess, but if I had the energy to write it all down, you'd be pretty happy about things, too. Tomorrow marks the halfway point in this second round of chemo. I'll row right through it, and maybe in a few days more I'll be Lucky Enough to make my way to the Shoals in the sunshine. Knowing full well, no matter how overwhelming, I can (and will) do this. Lucky Enough to be surrounded by what matters most.
You.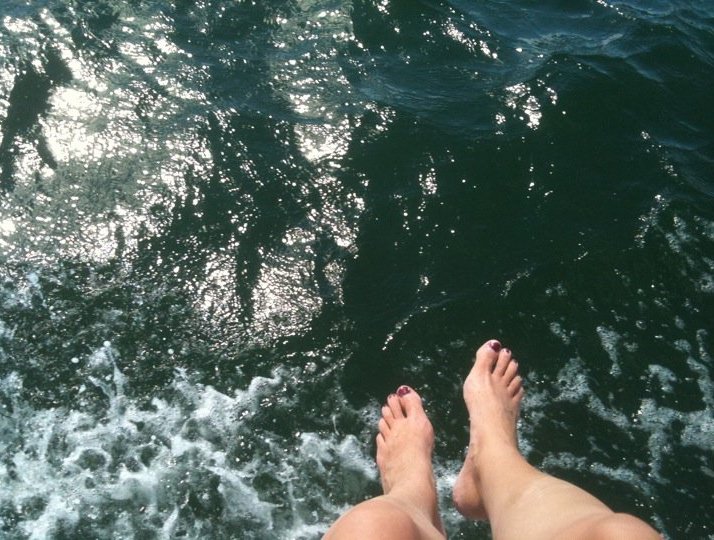 ~ Ali